Exposure offers a number of different communication features that involve alerts, notifications and messages.
---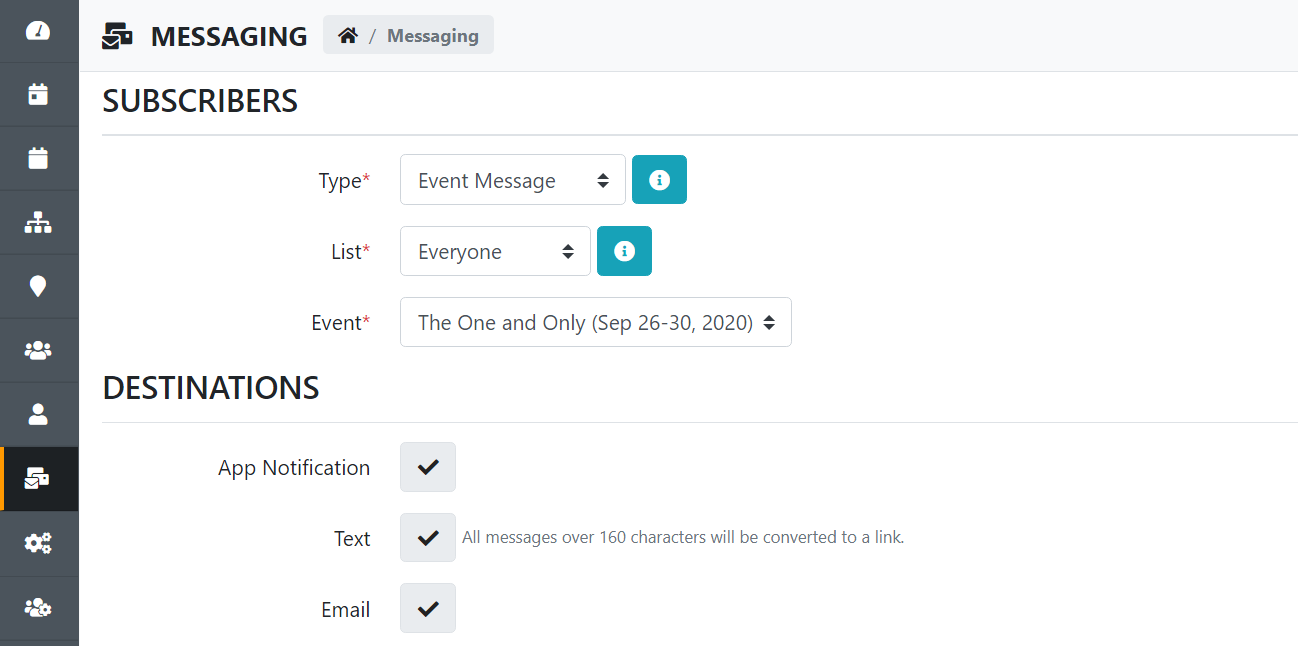 Messaging
Our first class messaging system communicates with everyone subscribed to an upcoming event for important information and past events to market your organization.
Target past events, specific divisions or teams
Send to coaches or everyone subscribed to the event or team
Send email, text, and push notifications
Schedule revision alerts
Post to Twitter and Facebook
Hide or expire messages
Notifications
Notifications are pre-configured message templates that go out to users who are following a team or participant. Below are the following notifications we offer to all attendees who followed a participant.
Final result (includes Twitter, Facebook)
Next game, bout, race
Schedule revision emails
Event registration and payments
We currently offer the following notification platforms:
Users can follow a team or participant on the web or app to receive notifications.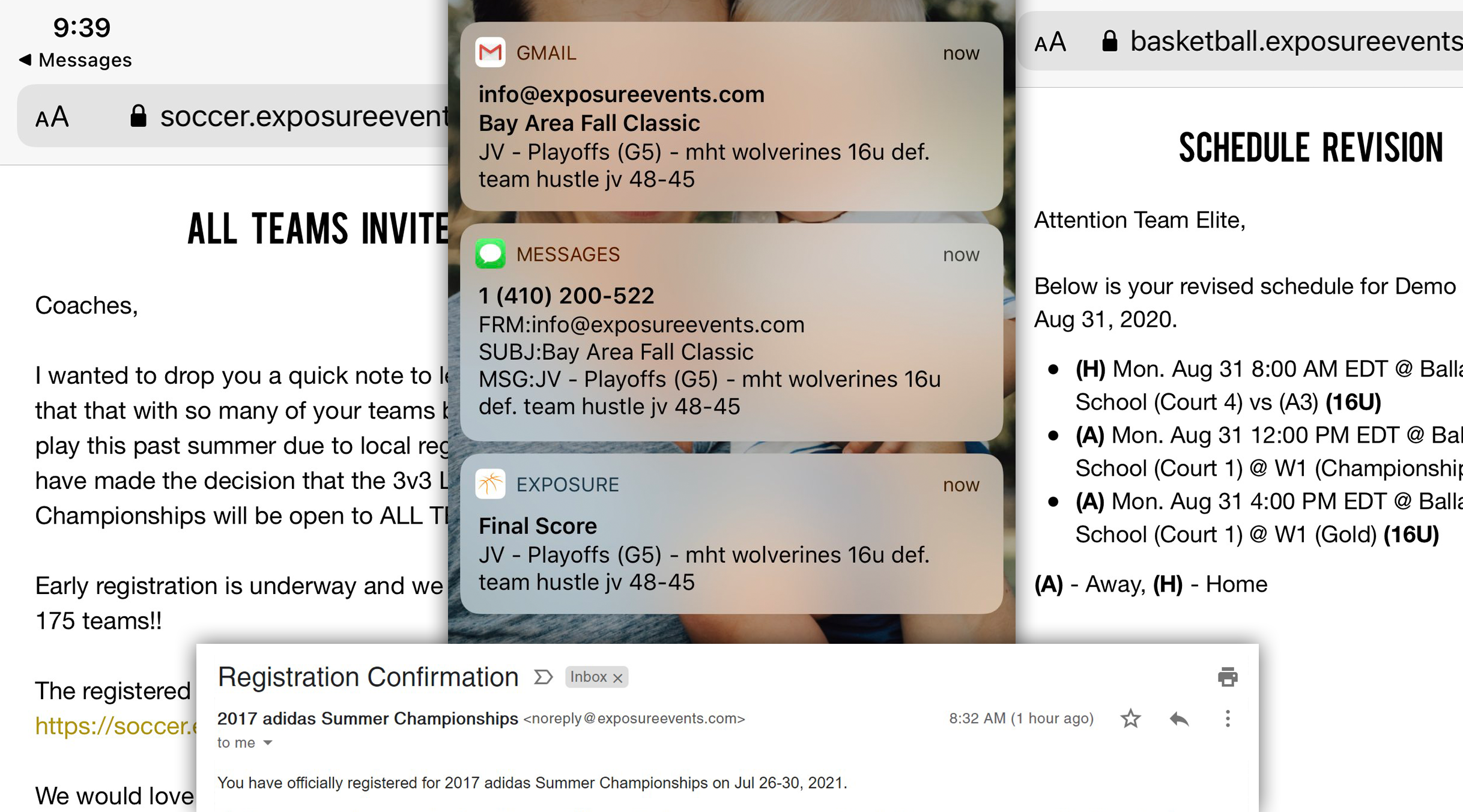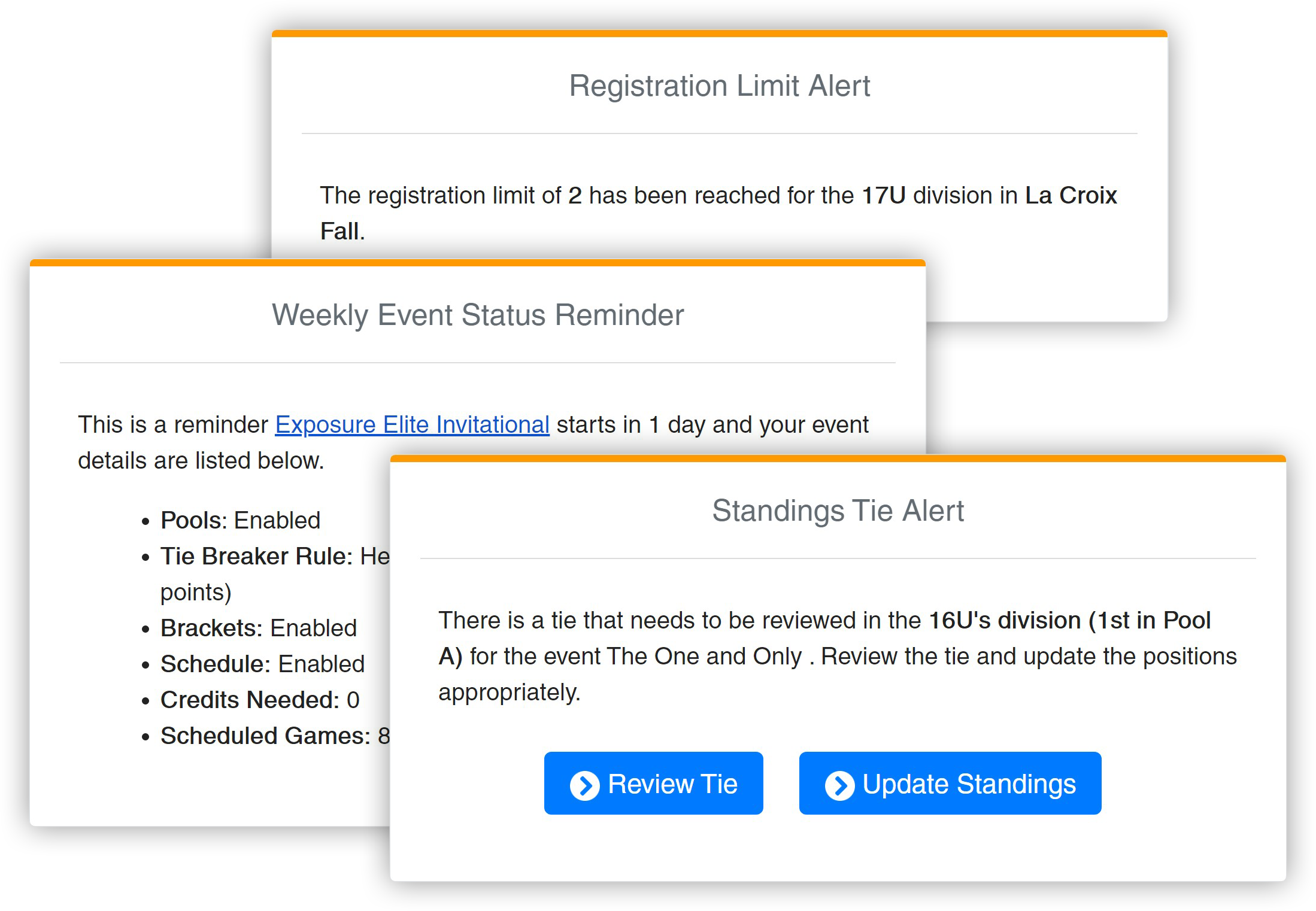 Alerts
Alert emails are sent out to event directors when something happens on their event. Below are some of the alerts we offer to keep the event director up to date.
Event registration and payments
Registration limit reached
Standings tie
Bracket/Standings completion
Upcoming event status
Reporting downloads (Scoresheets)
Twitter
Integrate your Twitter account and get automated tweets right to your wall. Below are the automated tweets that can go out:
Final result (includes photo)
Registration (includes team logo, registration link)
Champions (includes photo)
Custom messages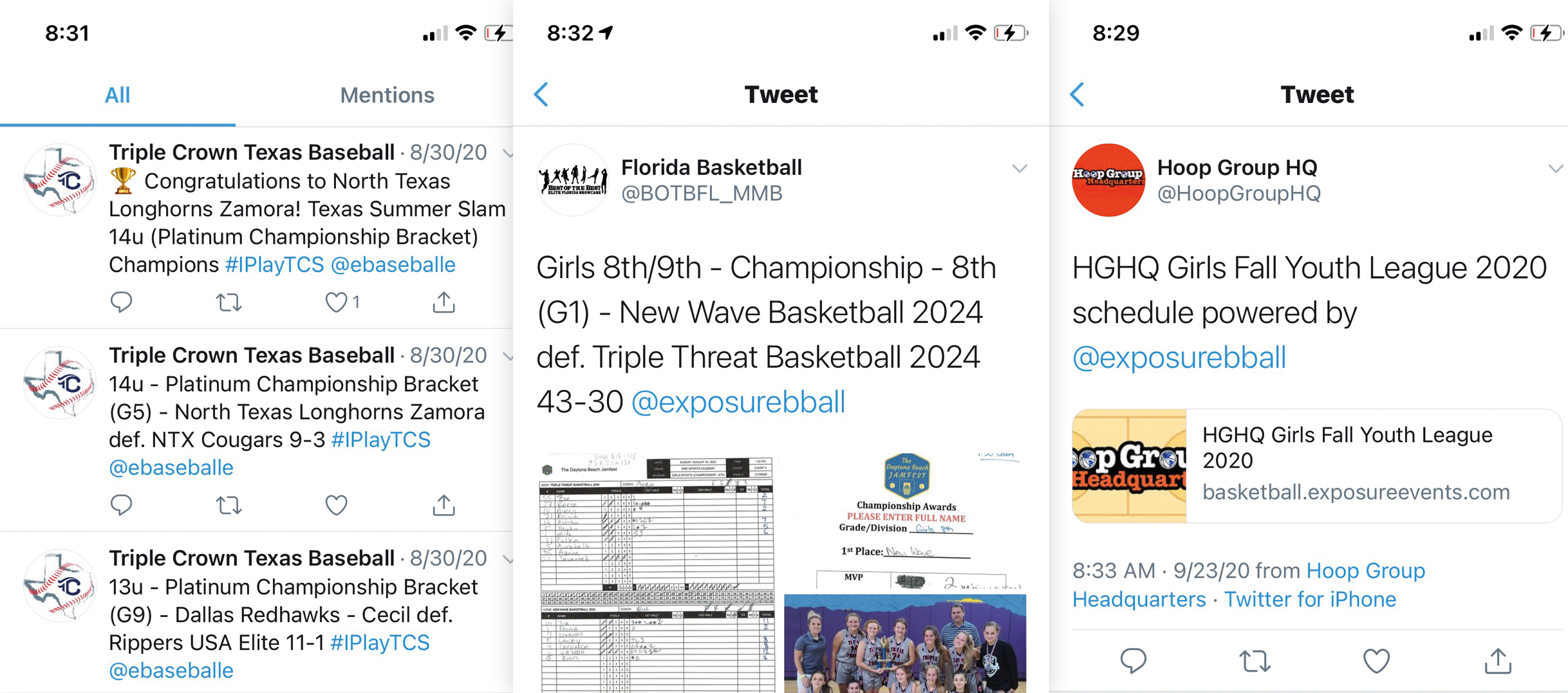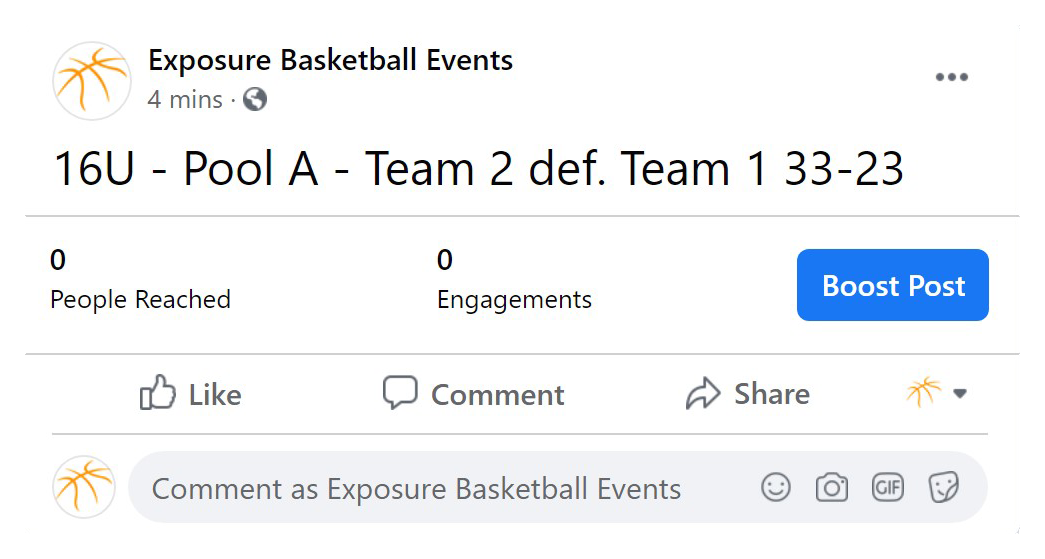 Facebook
Integrate your Facebbok account and get automated posts right to your wall. Below are the automated posts that can go out:
Final result (includes schedule link)
Custom messages